When you have completed your formal education for Massage Therapy, how soon after do you need to start obtaining your required continuing education credits?
Most state licensing boards have a set amount of hours you must obtain in order to renew your license to practice. Other states may not have a state license requirement, but have city or county regulations which mandate that you carry Liability Insurance. Most Liability Insurance Associations will have a set amount of Continuing Education Credits in order to retain coverage. Even if your State or Insurance association doesn't require Continuing Education (CE) credits, it's a good idea to take advantage of them in order to enhance your skills and strengthen your knowledge base.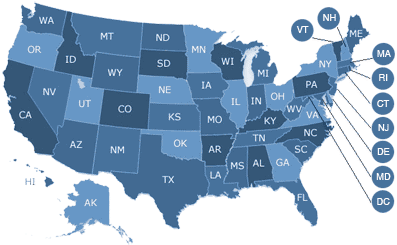 Check your State or Association information to obtain your obligatory requirements. Most states allow providers approved by the National Certification Board for Therapeutic Massage & Bodywork (NCBTMB), National Certification Commission for Acupuncture & Oriental Medicine NCCAOM, American Massage Therapy Association (AMTA), Associated Bodywork and Massage Professionals (ABMP), Federation of State Massage Therapy Boards FSMTB, American Nurse Credentialing Center (ANCC), American Organization for Bodywork Therapies of Asia (AOBTA), American Polarity Therapy Association (APTA), American Physical Therapy Association (APTA), American Medical Association (AMA), and International Association of Structural Integrators (IASI).